Wheel Alignment: Everything you Need to Know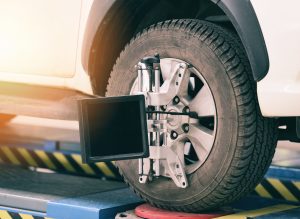 If your car no longer drives as smoothly as it once did or you've started to notice uneven tire wear, you might need a wheel alignment. A wheel alignment service adjusts the angles of your car's wheels so that they're perpendicular to the ground and parallel to each other. This can improve fuel efficiency and handling while boosting performance overall. If you've been putting off getting your car alignment done, it's only going to cause problems down the road.
Keeping your vehicle's wheels properly aligned, also called breaking or tracking, is important for longevity. This usually entails adjusting the angles of the wheels to match manufacturer specifications. The benefits are twofold: less tire wear and driving in a straighter line.
You can adjust angles beyond the manufacturer's recommendations to get a particular handling response. For example, in motorsports and off-road driving, you may need to go way past what is ordinarily thought of as normal.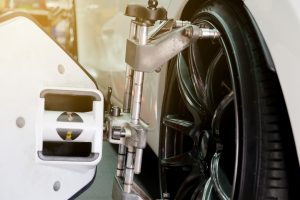 Your wheels must be aligned properly to ensure optimal driving conditions and to prevent damage to your tires. A wheel alignment specialist will use cameras to take measurements of the position and orientation of your wheels. The specialist will take any necessary measurements and adjustments to ensure that your wheels are aligned correctly, which usually only takes a few minutes.
If your car is giving you any trouble, come to Wolf's Westside for a wheel alignment or other auto service. We're the best in town and will have your vehicle running like new again quickly. Contact us today to schedule an appointment!