Keeping your Car's Steering System in Best Performance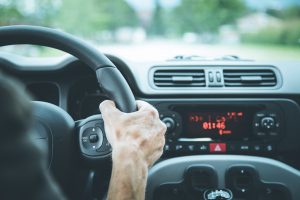 It's imperative to routinely check your car's steering system if you want a smooth ride and well-functioning vehicle. These parts of your car break down gradually with use, so it's best to inspect them at least yearly. The comfort of your drive as well as the steadiness of your car on the road are both preserved by healthy steering and suspension systems.
Unfortunately, these systems can sometimes have problems which can be costly to fix. In this blog post, we'll discuss some common issues with steering and suspension systems and how you can go about repairing them.
Annual check-ups for your car's steering and suspension systems are important for its safety. Furthermore, getting a wheel alignment done at the same time is also recommended.
The suspension system is what keeps the wheels attached to either the frame or unibody while also working with the steering system. If it's in good condition, then you can expect a smoother ride due to its abilities to absorb energy from things like potholes. The steering system is how you control the car by telling it where to go; this input from the steering wheel goes through different parts of the vehicle before lettingthe car know which wayto turn.
With age, your car's suspension will break down and no longer work as efficiently. This causes a multitude of problems such referred to earlier like a unpleasant ride, terrible handling, and safety concerns.
It's important to inspect your car's steering and suspension system at least once a year, and to take it to a qualified mechanic for repairs if necessary. Steering and suspension repairs can be complex, so it's best to leave them to the professionals.
Here at Wolf's Westside, we're qualified to work on all aspects of your car's steering system and other maintenance services. Contact us today to schedule an appointment! We'll make sure your car is running safely and smoothly in no time. Steering and suspension issues don't have to be a headache – let us help you out!