How to keep your 4×4 in Best Shape?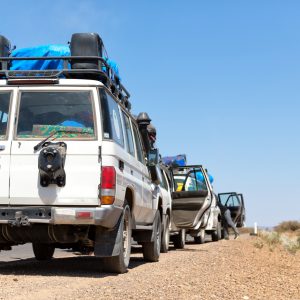 A four-wheel drive vehicle offers extra traction and stability in all types of weather conditions. 4×4 systems provide additional power and performance when you need it most, whether you're driving on rugged terrain or wet roads.
Do you have or are you considering getting a four-wheel drive vehicle? If so, then this blog post is for you. Here we will discuss what 4×4 is and how to take care of it. We'll also cover some common problems that can occur with four-wheel drive vehicles, and how to fix them. So read on for more information about taking care of your four-wheel drive vehicle.
A 4×4 is a car with a drivetrain that allows all four wheels to get power from the engine at the same time. That extra strength can come in handy during different driving conditions, like off-roading or slippery weather.
Some newer cars come with an automatic four-wheel drive feature that turns on when necessary, while others require the driver to select four-wheel drive mode themselves.
The Powertrain of a four-wheel drive system works by distributing energy from the engine to the front and rear axles through a transfer case. The specifics depend on what type of vehicle you have. To put it simply, each axle has its own differential. This allows the wheels to rotate at varying speeds. The front and rear axles are also connected by driveshafts in order to transmit power from the transfer case- which is located between the passengers seat and engine- all the way back to those big beautiful wheels of yours.
Having a four-wheel drive vehicle has many advantages. The most well-known is the extra power and traction it provides. This comes in handy when driving off-road or in treacherous conditions, such as wet weather or snow. Additionally, 4×4 increases your car's towing capacity and makes climbing hills less daunting of a task.
Although four-wheel drive has a few perks, there are some drawbacks to think about too. One con is that they can get expensive to repair if something goes wrong since the system is complicated. Four-wheel drive cars also use more gas than two-wheel drive vehicles. And lastly, they're tougher to control, especially in small areas.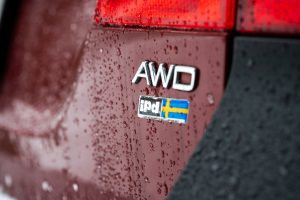 Although 4×4 systems are built to last, there are a few things you can do to keep yours in prime condition. Review your owner's manual so that you understand the system and how it works. As well, regularly take the car to qualified mechanic for servicing. Additionally, try not use four-wheel drive on dry pavement as this might damage some of the components. To ensure tires are appropriate for both the vehicle and driving conditions, check with a professional. They can help you choose the right type and size for your car.
You can keep your four-wheel drive system running smoothly for years to come by following these tips. Thanks for reading! We hope this blog post was helpful. If you have any questions about four-wheel drive or need help with repairs, please don't hesitate to contact us. We're always happy to help!