Suspension System: Why is it important to keep it Maintained?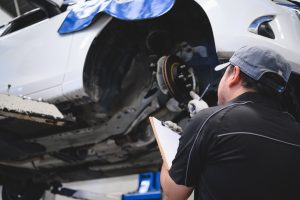 We often take our car's suspension for granted because we use them daily. We rely on our car to smoothly take us from Point A to Point B, no matter the terrain. A broken suspension makes driving uncomfortable and unsafe. A shocks and struts service can help improve your car's suspension system.
A car's suspension system is made up of both shocks and struts.Shocks act as a buffer to reduce the impact, while struts provide support and keep everything in place. Over time, these components will wear down and make the ride less smooth. That's why it is essential to have regularly scheduled checkups and replace old parts with new ones.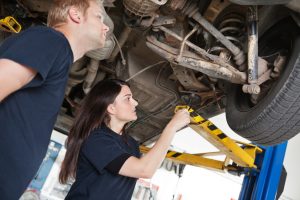 Unlike other car parts that are designed to last the lifetime of the vehicle, suspension components can be easily damaged by factors such as driving conditions or bad weather. This is why it is essential to have consistent check-ups and replace them when needed. The cost to service your shocks and struts typically falls between $100 and $200. Though it may be an additional cost, making sure you and your loved ones are comfortable on long car rides is worth the investment.
At Wolf's Westside, we provide suspension system services for all makes and models of vehicles. We also provide other suspension-related services, such as alignment and repair. To book an appointment with us, please contact us immediately. Thank you for choosing Wolf's Westside!