Alternators Service: Its Use and How Important it is to Your Car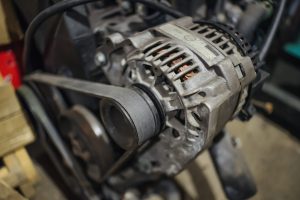 Alternators are devices that create an alternating current (AC) by using a rotor and stator. The engine makes the rotor, which is a rotating magnet, go around the stationary armature, or core. The stator is made up of wires coiled around the outside of the rotor so it can rotate inside them.
The spinning of the rotor produces a magnetic field. This then induction leads to an alternating current within the stator. The car's rectifier transforms this into direct current (DC). With DC, we can charge the battery and power different areas of the electrical system that need electricity.
Over time, alternators will cease functioning as optimally as they did when they were first installed due to natural wear-and-tear. The bearings inside them will degrade and make the overall machine less effective. Hence, it is crucial that you keep up with regular maintenance in order to prolong its life expectancy.
There are a few things you can do to extend the life of your alternators such as inspecting the belt regularly for any visible damage, cleaning and/or replacing it. You should also take your car to a mechanic periodically for checkups and maintenance.
By following these tips, you can help ensure that your alternator lasts for a long time. You can always count on Wolf's Westside to answer any questions or concerns about your alternator and other maintentenance services. So pick up the phone and give us a call today!