Timing Belt Service: What They Do and When to Replace Them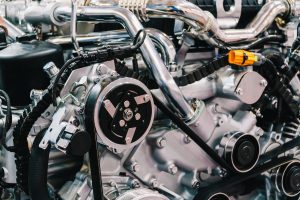 Your car's belts and hoses are essential to the cooling, air conditioning and charging systems, and the engine. Timing belts keep the crankshaft and camshaft mechanically synchronized to maintain engine timing. Radiator and heater hoses carry coolant to and from the engine, radiator and heater core. The replacement intervals for belts and hoses should not be taken for granted because they can break down and leave you stranded. Symptoms of a failed belt or hose include a squeaking noise from under the hood during start-up or operation, coolant leaks, dashboard light illumination, or an A/C system that doesn't work properly.
Timing Belts is a critical component to your engine and its replacement should never be taken lightly. Timing belts are made of high-strength fiber reinforced composites including Kevlar or HSN (high-strength nylon). The average timing belt will last 60,000 to 100,000 miles; however, this varies by manufacturer.
Common issues that lead to Timing Belt Service:
Worn teeth on the belt can cause it to skip or jump timing, resulting in engine damage.
The tensioner can fail, causing the belt to become loose and slip or jump timing.
The water pump is usually driven by the Timing Belt. If the Timing Belt fails, it can cause the water pump to seize, overheat the engine and cause engine damage.
If any of these Timing Belt Service issues are ignored, it can cause catastrophic engine failure. It is strongly recommended that you follow the manufacturer's suggested replacement interval to avoid any expensive repairs.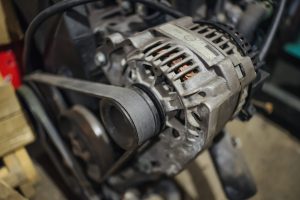 Radiator and Heater Hoses are made of reinforced rubber or silicone and are designed to withstand high temperatures and pressure. Over time, the hoses can become brittle and crack, causing coolant leaks. The average radiator hose will last 60,000 to 100,000 miles; however, this varies by manufacturer.
It is important to check your radiator and heater hoses regularly for signs of wear and tear. If you notice any cracks or leaks, have the hoses replaced as soon as possible.
To avoid these issues, it is important to be aware of the key items that affect the replacement interval for belts and hoses, such as vehicle age, electrolytic corrosion, mileage, oil contamination, belt tension and failed hose clamps.If you have any questions about your car's belts and hoses or any other maintenance service, please come to Wolf's Westside Automotive!