The Drivetrain: Basic Car Tips and Maintenance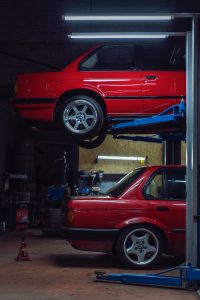 The Drivetrain in your car is made up of many different components, all of which work together to provide power to the wheels. The transmission and transaxle are two of the most important parts of the drivetrain, and they work with the engine to provide optimal performance. If you are experiencing any problems with your transmission or transaxle, be sure to take it to a mechanic right away. In this blog post, we will discuss what the transmission and transaxle do and how they work together to power your car.
The transmission is responsible for connecting the engine to the driveshaft. It does this by using a torque converter, which multiplies and interrupts the flow of engine torque into the transmission. The transmission is also responsible for shifting gears, which allows the car to adjust its speed and power based on the current load conditions. There are several different types of automatic transmission fluid, each of which serves a different purpose. The transmission fluid cleans, cools, lubricates, and transmits force and pressure. It also inhibits varnish buildup and protects against corrosion.
The transaxle is responsible for connecting the driveshaft to the rear axle on rear-wheel-drive cars or the front axle on front-wheel-drive cars. It also allows the driveshaft and/or CV shaft to work at an angle. There are several different types of transaxles, each of which has a different set of features and benefits. Choose the right transaxle for your car based on your specific needs and driving conditions.
Both the transmission and transaxle are vital components of the drivetrain. Make sure to keep them well-maintained to avoid any problems down the road. If you have any questions about the drivetrain or any other car services, be sure to ask a qualified mechanic from Wolf's Westside Automotive. They will be able to help you choose the right parts for your car and ensure that they are properly installed and working correctly.
Photo by Anastasiia Krutota on Unsplash