How Often Should You Do Oil Changes and Replace Your Car's Filters?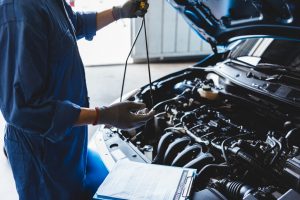 How often should you do Oil Changes and replace your car's filters? It depends on a variety of factors, including how much you drive, the type of driving you do, and the type of filter. Generally speaking, though, filters should be replaced regularly to extend the life of your car and keep it running smoothly. Symptoms that indicate it might be time for a new filter include poor gas mileage and hesitation while accelerating. Keep your car in top condition by following the guidelines in this blog post!
Oil Changes on cars is one of the most important maintenance tasks to keep your car running properly. Oil keeps all the moving parts in your engine lubricated, cooled, and clean. Over time, though, oil breaks down and can no longer do its job as effectively. That's why it's important to change your oil on a regular basis.
If you do not do oil changes and change your filter, it will lead to poor gas mileage and eventually will cause your car to have engine trouble. Oil changes are quick, easy, and relatively inexpensive, so there's no reason not to do them regularly. Depending on the make and model of your car, as well as your driving habits, you may need to change your oil more or less often. Check your owner 's manual for the specific guidelines for your car.
In general, though, it's a good idea to change your oil every 3,000 miles or so. If you do a lot of stop-and-go driving or drive in dusty or dirty conditions, you may need to change your oil more frequently. You can also opt for synthetic oil, which can last longer than regular oil.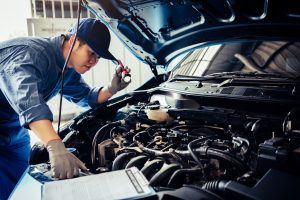 If you're not sure how often to change your oil, err on the side of caution and change it more often rather than less. It's better to change your oil too often than not enough. When in doubt, consult a professional mechanic who can help you determine the best interval for changing your oil and other maintenance services.
In addition to changing your oil, it's also important to regularly replace your car's filters. The most common filters that need to be replaced are the air filter, oil filter, and cabin filter. These filters help keep your engine and interior clean and free of contaminants.
The air filter traps dirt particles, which can cause damage to engine cylinders, walls, pistons and piston rings. The air filter also plays a role in keeping contaminants off the airflow sensor (in fuel-injected cars). The cabin filter helps trap pollen, bacteria and dust that may find their way into a car's ventilation system.