Engine Performance Tuning: When should you Do It?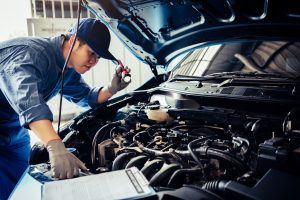 Engine Performance Tuning refers to customizing an engine's internal components or Engine Control Unit in order to improve performance, power output, economy, or durability. Keep in mind that these goals may conflict with each other; for example, you might decrease an engine's power output in exchange for better fuel economy or a longer lifespan due to reduced stress on engine components.
Maintaining your car's peak performance means getting a professional tune-up in the autumn/fall as weather conditions start cooling down. A certified technician will fix your car's ECU so it can handle temperature changes throughout the year – or, if you're feeling confident, you can make these adjustments yourself.
If you desire a reliable car that will run well and last a long time, then get an engine tune-up! Although it is a delicate process, experts can easily handle this. Also, keep in mind that not every car's ECU can take the treatment; however, if you own a high-performance sports car or family sedan, it should work out just fine.
Given that automobile engineering has improved significantly in the last ten years, you might think that a performance adjustment would be less hard on your engine than it was previously. However, although today's engines are more precise, it's still important to find a reliable tuning service that can do the job correctly without overcharging you.
If you're looking for a comprehensive car maintenance team who will take care of any problem you have, look no further than Wolf's Westside! We're experienced mechanics who can handle any service or maintenance issue.