General Repairs: Everything You Need to Know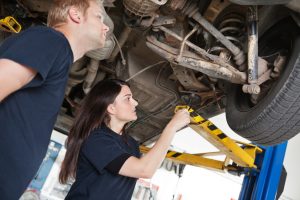 If you're like most drivers, you take your car in for general repairs from time to time. It's just something that needs to be done, and it can be a hassle. But have you ever stopped to think about where those General Repair shops get their parts? Chances are, they get them from the automotive aftermarket. The automotive aftermarket is a huge industry, and it encompasses everything from replacement parts to accessories to performance upgrades. In this article, we'll give you a basic overview of what the automotive aftermarket is and what it includes. We'll also tell you a little bit about how it works and how you can benefit from it.
The automotive aftermarket is the secondary market of the automotive industry. It's concerned with the manufacturing, remanufacturing, distribution, retailing, and installation of all vehicle parts, chemicals, equipment, and accessories. This includes everything from General Repair to collision parts to appearance upgrades to performance enhancements. Basically, if it has anything to do with your car, it's probably part of the aftermarket.
One of the benefits of the automotive aftermarket is that it offers drivers more choice. When you go to an OEM dealership for general repairs, you're usually limited to the parts that they have in stock. But with the aftermarket, you can choose from a much wider range of parts and accessories. This is especially helpful if you're looking for something specific, or if you want to upgrade your car in a particular way.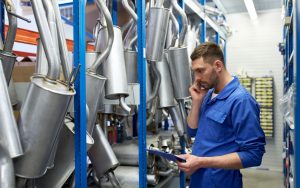 Another benefit of the automotive aftermarket is that it's often less expensive than going to an OEM dealership. This is because the aftermarket is competitive, and there are many different suppliers competing for your business. This means that you can usually find good deals on aftermarket parts and accessories.
If you're interested in the automotive aftermarket, there are a few things you should keep in mind. First, make sure that you're dealing with a reputable supplier. There are plenty of fly-by-night operations out there, and you don't want to end up with inferior or counterfeit parts. Second, don't be afraid to shop around. As we mentioned, the aftermarket is competitive, so you should be able to find good deals if you take the time to look. Finally, make sure that you know what you're getting. Don't be afraid to ask questions so that you can be sure that you're getting the right part for your car.
The automotive aftermarket offers drivers a lot of benefits. If you're in need of General Repair or any other type of automotive service, make sure to keep it in mind. With its competitive prices and wide selection of parts and accessories, the aftermarket is a great option for all of your automotive needs.