Electrical Systems: 3 Things You Need to Look out For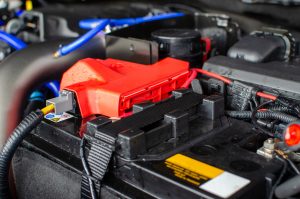 The Electrical Systems in your car ensures the smooth functioning of lights, horn and other accessories. It is made up of a battery, starter, alternator among other components. If any of these systems show unusual behavior, it could be an indication that something is wrong with the electrical system.
The following systems are included:
Insulation, lights, wiring and horn
Starter, alternator and battery terminals
The car battery provides power to the starter and is one of the most important part of Electrical Systems. The alternator substitutes for the battery when engine is operational by providing electricity, but once retired forthe day, it's up to the battery again to provide energy.
Unless you're specifically trained in auto mechanics, it's usually best to take your car to a professional when something goes wrong. They have the tools and expertise needed to quickly find and fix the problem.
If you're experiencing any of the following issues, it's time to bring your car in for an electrical repair: flickering lights, a slow start, or not being able to use certain car functions. These problems can be caused by loose or rusty battery terminals as well as bad wiring and frazzled insulation.
If you keep up with routine maintenance , you can avoid electrical issues altogether. Part of this includes regularly checking your battery terminals and wires for corrosion or damage. If you notice any fraying or wear and tear, it's best to get them replaced as soon as possible before they cause bigger problems down the road.
By being proactive and taking care of your car's Electrical systems, you can avoid electrical issues and keep your car running smoothly.
At Wolf's Westside Automotive, we have a dedicated team of electrical system experts who can help you with any and all of your electrical needs and maintenance services. Contact us today to schedule an appointment!